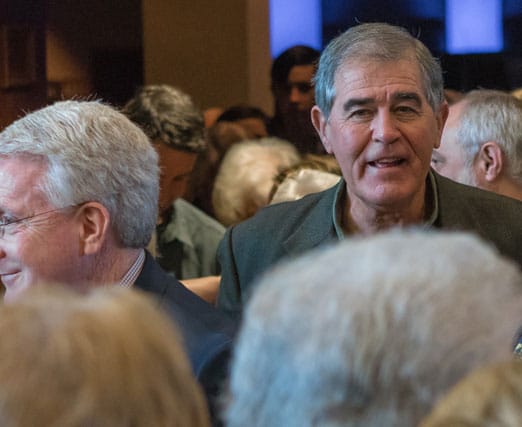 Proverbs 27:17
"As iron sharpens iron, so one person sharpens another."
Mens Bible Study- Kingdom Man
Wednesday evenings, 6:00pm, Room 247, Downtown Campus
Facilitator: Corey Arledge
Tony Evans' study, Kingdom Man, is designed to empower men to exercise the God-given dominion they were created for by giving them a Kingdom understanding, vision, and perspective on their identity and responsibilities.
Mens Bible Study- In the Meantime
Wednesday evenings, 8:45pm, Delta space, Downtown Campus
Facilitators: Nick Campbell and Kyle Snipes
What do you do when you can't see a way forward or even a way out of your circumstances?
Mens Bible Study- Man in the Mirror
Thursday mornings, 6am, Delta space, Downtown Campus
Men's Addiction Recovery Support Group
Join a group of guys who are supporting each other through alcohol and drug addiction while holding one another accountable to live the life God has called them to and challenged them to live. Open to men of all ages. Facilitator: Bram Porter. Monday nights, 6:00-7:30pm, College Street Cafe, Downtown Campus
Discipleship/Leadership
Grow in your walk with Christ by connecting with other men/couples and learn more about the Bible and how to apply it to your day to day life. Please click here for a full list of Winter/Spring Discipleship Classes.
EQUIP
We will have a class specifically geared to those who are currently a mentor or are interested in becoming a mentor on Wednesday, January 27 & February 24 at 6pm in Room 101 at the Downtown Campus
Monday Prayer Group
Join a group of men who boldly go before the throne of grace to ask our God for mercy and grace. Learn what it means to be a prayer warrior for the church. 1st and 3rd Monday mornings, 6:15-7:30am, Chapel, Downtown Campus.
Financial Peace
Financial Peace University teaches God's way of handling money. Through video, teaching, class discussions and interactive small group activities, Financial Peace University presents Biblical, practical steps to get from where you are to where you've dreamed you could be. This plan will show you how to get rid of debt, manage your money, spend and save wisely and much more! Classes meet Wednesday evenings at 6pm at our Downtown Campus beginning Wednesday, January 13. The first class is free, so stop by and check it out! Email
[email protected]
to learn more or to sign up!
The Journey
Be connected to a mentor to lead you through the fundamental beliefs and sacraments of the church and Christian faith. Restore your life's foundation. Available any time, please contact us
[email protected]
for more information or to sign up!
Call Help Center
Are you a handy-man? Sign up to be willing to help out a single mom or widow. Tasks include home repair, lawn care, outreach opportunities. Love and serve those that are hurting in the local community. Available any time, please contact Dan Taylor at
[email protected]
or the Call Help Center at 864-963-3334 to sign up to help!
Disaster Relief
Travel to locations where disasters have struck and economic relief is needed. Rebuild towns, homes and lives for the sake of Christ. Join a partnership with Samaritan's Purse relief organization. Locations include: Johns Island, New Orleans, Nashville. Dates as needed, please contact Bram Porter at 862-8837 to sign up or for more information.
Music/Missions/Discipleship
Teach young boys and girls the precepts of the Christian life and how to become and obedient follower of Christ. Teach them about missions and serving others. Lessons are taught in large and small groups. Wednesday nights, 6:00-7:30pm, Downtown Campus (Music/Missions/Discipleship) please contact Kathy Robinson
[email protected]
for more information or to get involved!
Mission Trips
Be obedient and step out in faith to travel to another state or country to build churches and schools, provide medical care and spread the gospel. Locations include: Mexico, Honduras, Haiti and many others. Various dates, please visit our Missions page for more information or contact Tony Eubanks, Minister of Evangelism/Missions at
[email protected]
Ironman Outdoors
Join other believers in their passion for hunting, fishing and getting away from the real world to get closer to God. Seasonal dates.